I felt the need to draw something with elegance and fwoosh, so here's your Dido!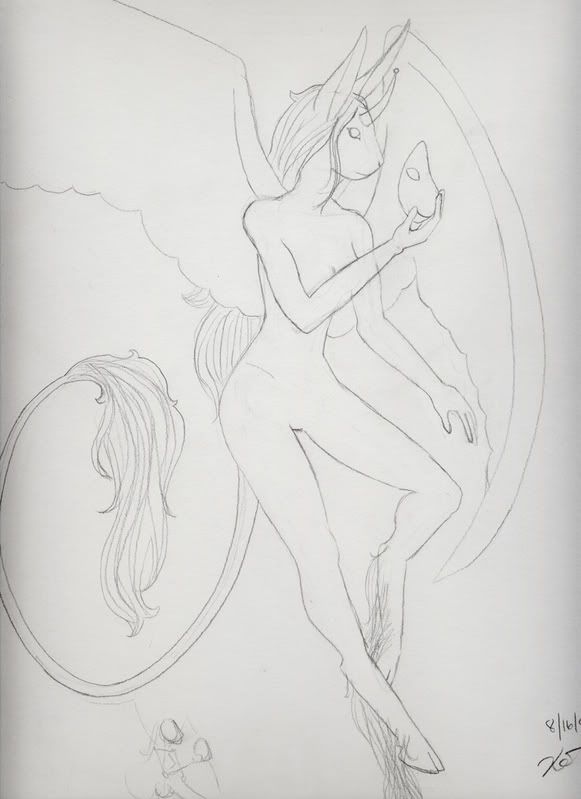 Unfortunately, my sketchbook is bigger than my scanner, so some bits are cut off. Sorry about that!
In case you can't tell, she's holding a mask, which is supposed to symbolise her hiding her true feelings.
Apologies for the lack of clothes. I couldn't think of anything and was too proud of how the anatomy came out to hide it. :P
Hope you like it!